FREE Van Service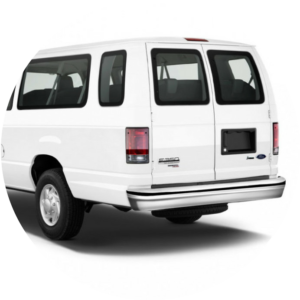 Call us for free transportation to and from church services.
We offer a free van service which is available for people without transportation to attend Sunday church services. Please contact us either by e-mail at info@beaminghope.org or by phone at (727) 216-3364 no later than by Saturday at 1:00 pm for a ride to the Sunday Service.
In an effort to serve the majority number of people in an efficient and timely manner we only pick up people who have CALLED US AHEAD OF TIME and are waiting at designated stops.
On Sunday Mornings: Please be aware that pick up times are approximate, we only have two vans and when it gets full, we have to go back to the church and then continue with the route where we left off. The van is available on a first come first serve basis.